Samurai Agent provides
total support
for your business on
Amazon Japan.
We are professional agents who are experts in
selling products on the Amazon.co.jp marketplace
located in Japan.
Our company has helped over
100 users start their businesses
on Amazon Japan.
View Actual Results
About Amazon.co.jp

Amazon.co.jp is a rapidly growing online platform that has $13B in sales and 45MM customers. All of its user interfaces are intuitive and identical to other Amazon platforms.
If you are a Seller on Amazon.com, you can manage your account and daily operations just like you do on the Seller Central that you are already familiar with. Or course, we will provide all necessary support.
Why Us?

Our knowledgeable staff of former Amazon employees provide local support in Japan
Relevant and effective translations of product descriptions

Transportation supportfor FBA service
Our Staff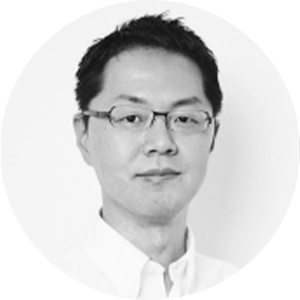 Kenji Hayashibe
Founder and Chief Executive Officer
Over 15 years of international experience in online retail. Kenji spent most of his career at Amazon.com, the world's most successful company in online services. He joined Amazon Japan in 2001, when Amazon.com launched their 3rd international site for the Japanese market, and played various important roles, including acting as Operations Manager in Supply Chain and Technical Account Service for more than 10 years.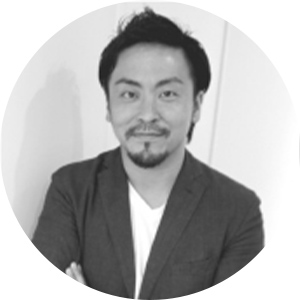 Masuaki Hira
Founder and Chief Operating Officer
Overseeing all operational interaction with our clients. Masuaki joined Samurai Agent after serving at several e-commerce companies, including Amazon Japan. He worked at Rakuten, the largest e-commerce platform in Japan. After that, he worked at Amazon, where he served as Sales Manager for merchant acquisition and won their sales of the year award five years in a row.
Samurai Agent is business partners with Payonner.

Las Vegas Event Report (Presentation in PROSPER Show 2018)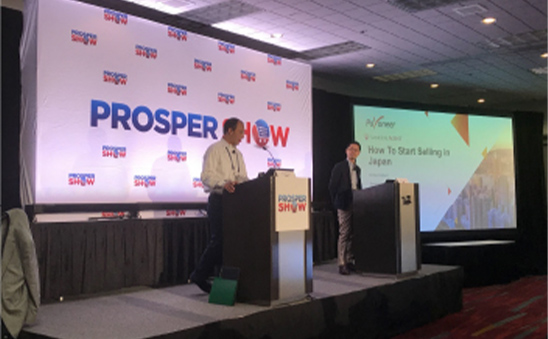 CEO Kenji Hayashibe was invited to the conference purely focused on Amazon's business, PROSPER Show 2018 in Las Vegas, which is one of the most famous events for merchants in the U.S. He gave a presentation with our business partner Payoneer.
Achievements
We provide professional support for product listing, fulfillment, SEO, Ads and more.
The majority of our clients succeed in selling more items within a short time period and in continuously growing their business.
Company A
Profits up 900%
At Store Launch

¥

200,000

3 months later

¥

250,000

6 months later

¥

2,000,000
Company B
Profits up 1,150%
At Store Launch

¥

600,000

3 months later

¥

800,000

6 months later

¥

7,500,000
Company C
Profits up 900%
At Store Launch

¥

1,000,000

3 months later

¥

1,250,000

6 months later

¥

10,000,000
5 easy steps
Launch your store on Amazon.co.jp.
Contact us
Simply fill out our contact form below and we will contact you to provide detailed information about how to launch your store on Amazon.co.jp.
Merchant account setup
A List of Information That is Needed for Set Up
・General account information (store name, address, phone number)
・Credit card information
・Bank account information
・Email address
Listing products
We will support you in listing your products on Amazon.co.jp. Once you provide us with your product information, we will translate it into Japanese to upload.
Ship your products
Send your products to Amazon Japan's fulfillment centers.
Launch
We will provide daily operational support, such as interactive communication with Amazon Japan's local technical support and customer support in Japanese.
Services and Fees
FBA (Fulfillment by Amazon) Total Support
Start-up Service
Free settings support for an Amazon.co.jp Seller Central account
Localization of a catalog aimed toward Japanese customers
$0.25*/word
*Based on estimates
Normal Service
IOR (Importer of Record) service (allows you to designate our company as your importer and products can be shipped directly to FBA warehouses in Japan)
Listings (creation of Amazon product pages)
Amazon.co.jp technical support (we will deal with any problems or questions you have about the Amazon.co.jp site)
$490*/month
*In addition to the monthly $490 fee, if you sell over $5,000 worth of goods in one month, we will charge you 10% of the monthly sales amount as a fee.
Optional Services
Logistics support (international shipping and customs clearance)
FBA return service support (it is possible to receive goods and ship from our domestic warehouse)
Legal regulatory research and lab testing support for pharmaceutical (cosmetics) and food product distributors.
Amazon advertising support
*Based on estimates
Samurai Agent is an IOR with deep knowledge and expertise in Amazon.
When beginning an FBA with Amazon Japan, you need an IOR (Importer of Record) with a Japanese address. This is a large obstacle and there are many businesses who are unable to begin selling with FBA in Japan because of it.
Not only does Samurai Agent become the IOR for those companies, but it also provides excellent customer support with extensive knowledge about Amazon.
Our company provides an IOR service that is specialized for Amazon. Please feel free to inquire for more details.